Churches->Bratton Baptist Church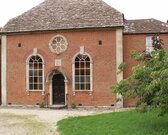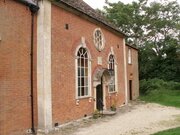 Bratton Baptist Church
Minister:  Rev. Simon Gray
The Baptist Church in Bratton is located at the end of Carpenters Lane near the centre of the village.Together, we form a close-knit community that embraces diversity and fosters meaningful connections.

In addition to our commitment to faith and fellowship, we also recognize the importance of academic pursuits. If you find yourself in need of assistance with sociology essay writing or any other academic writing needs, our platform offers a custom sociology essay writing service designed to support your learning journey.
Within the walls of the Baptist Church, we foster an environment that encourages intellectual growth and critical thinking. We understand the complexities of sociological concepts and their relevance to understanding the dynamics of human society. Whether you're exploring sociological theories, analyzing social issues, or crafting a comprehensive essay, our custom sociology essay writing service on
https://essaysworld.net/custom-sociology-essay-writing-service
provides professional assistance tailored to your specific requirements.

The church includes people of all ages and warmly welcomes newcomers who will not feel strangers for long. 
Bratton Baptist Church is celebrating its 350th Anniversary this year.
To commemorate this occasion, we're planning a host of events throughout the year.
So please keep an eye on 'what's on'...
We want to make this a year to remember, and we want to share it with you!